Give the gift of pressed flowers art in a unique and everlasting frame that will hold their colors for years.

We offer a few select frames of pressed flower art in our web store in very limited quantities. Each creation is hand made and unique, making a wonderful one of a kind gift for someone you love. Just keep out of direct sunlight to preserve the colors from fading and enjoy your framed garden for years to come.

Please note that because of the nature of this art craft, no two creations are identical!
These are each one of a kind!
However, if you like the composition you see we will try our best to recreate it for you.
The assortment of wildflowers and colors may vary, although the composition and theme of the frames will be similar.
If you have any questions please feel free to contact me by email PressedFlowerFrames@gmail.com

These are the most recent 5x7 Framed Flower Gardens we have to offer.
Butterfly in a Fern Garden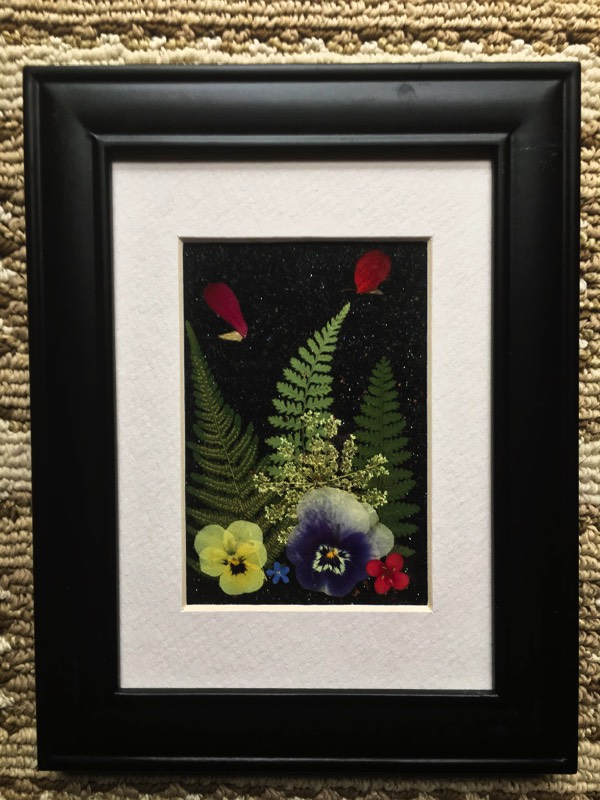 Two Butterflys fly in Fern Garden
These are the most recent 8x10 Framed Flower Gardens we have to offer.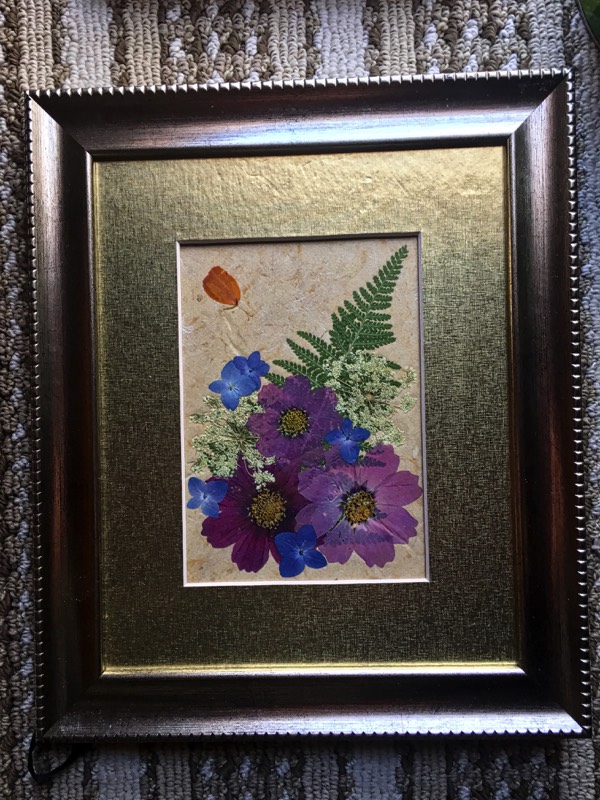 Three Cosmos with Hydrangea Flowers in a 8x10 frame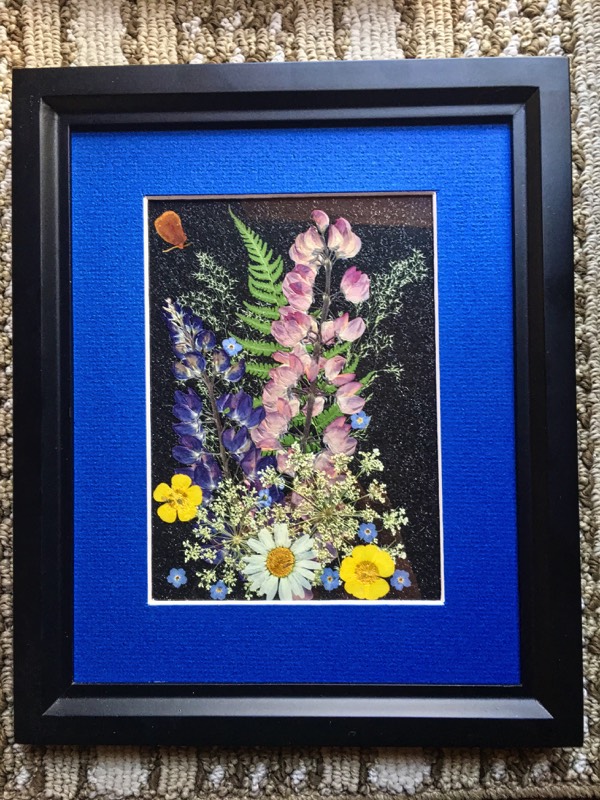 Blue and Pink Lupin with a Daisy in a 8x10 frame
-Butterflies fly around roses in a fern garden in a 8x10 frame
-Daisies and Hydrangea with a Butterfly in a 8x10 frame